Chairman's message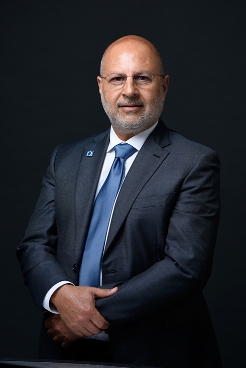 Established in Kuwait as the region's first industrial gases manufacturer in 1953, our ambition to grow and become a global player in the industrial gases market has pushed us to be a benchmark, and a pioneer in the region for best practices in Safety, Health, Environment, and Quality. That ambition pushed us to expand our territory to 10 countries and leverage our logistic and production capabilities to offer the level of customer service our clients are accustomed to across the region.
After successful investments in state of the art production facilities, a modernized distribution fleet, as well as ERP systems, we have optimized ourselves to be agile and quick to respond to new opportunities and become one of the most efficient industrial gases company.

Despite our aspiration to reach global status, we thrive in our ability to operate as a local company in each individual country yet follow global industry standards and practices. It is this agility that sets us apart from other global and regional gas companies as we operate with global standards yet understand local markets and relate to them.
As we approach our 7th decade anniversary, we will continue to face challenges, and will undoubtedly emerge more efficient after each one as we have done for over 65 years. It is thanks to the commitment of our teams, and the confidence our customers have entrusted in us that we shall continue to be optimistic in the pursuit of global expansion, and regional leadership.
Amer Huneidi
Executive Chairman, Gulf Cryo