CO2 Recovery Plant, Sibco, Saudi
Gulf Cryo Saudi (GSC) has secured a unique project to supply CO2to one of the world's largest bottling plants owned by Saudi Industrial Beverage Co. (SIBCO).The 15 year contract for Gulf Cryo Saudi encompassed the erection and managing of a CO2 plant that would supply 96mtpd of beverage-grade CO2 to SIBCO through pipeline, with a backup facility of 360 mtpd capacity and a CO2 filling station. The CO2 plant constructed on the customer's site, to capture, clean and reuse the CO2 emissions from their boilers. This raw gas cleaned and reused to produce up to 96 metric ton per day (MTPD) of CO2. Gulf Cryo used advanced technology to capture the waste CO2 gas emitted thus preventing thousands of tons of CO2 from reaching the atmosphere. This process of turning waste product into useful feed stock dramatically lowers the carbon footprint of the customer and contributes to a much cleaner environment.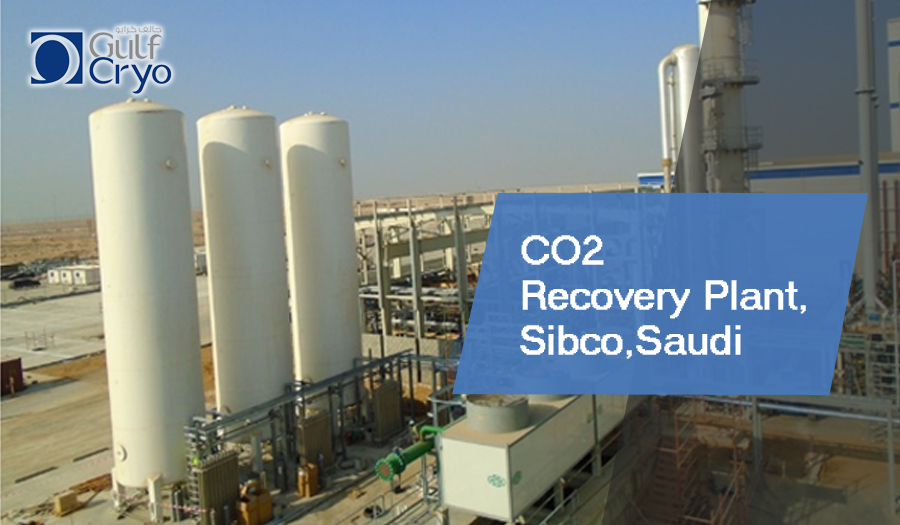 The success of the project involved the solidarity and commitment of the various departments at Gulf Cryo and contractors selected for this unique project and of course to the dedication and hard work of the Gulf Cryo Project and Operation team. Project construction activities commenced in the month of May 2015 andMechanical Completion achieved in the month of Oct 2015. The commissioning of plant delayed due to the non-availability of flue gas. The plant commissioned achieved in the month of May 2016. The overall project completed on Budget (Project Value USD 8.5 Million).The project and operations team has achieved a `ZERO-ZERO' safety record with 63,465 man-hours worked. The quality of the CO2 was analyzed with CARBOSAN analyzers and the impurity levels were found to be well within the limits and compliant with the International Society of Beverage Technologists (ISBT std).